Tissue donor

We are very grateful for your interest in a brain donation. We know that this decision is not made lightly and that it will not be easy for your next of kin to accept.
Unfortunately, although the donation does not help the donor himself, it offers hope for future patients with these diseases.
Who can become a tissue donor?
The Neurobiobank Munich would like to help to better understand many diseases of the brain and to be able to treat them. In order to achieve these goals, we need the willingness and cooperation of people with diseases of the CNS as well as their relatives and "healthy" people who agree to use their brain and spinal cord and, if necessary, parts of other organs for scientific purposes after their death To make available. Anyone who wishes to support research by donating their brain and / or spinal cord can become a donor.
How do you become a tissue donor?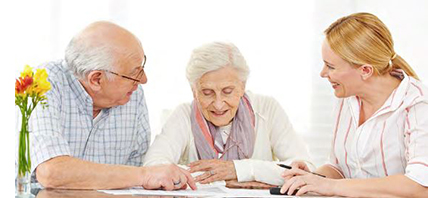 Neurobiobank Munich draws on established brain bank structures. Around 1000 donors - both sick and healthy - have already placed their trust in the Neurobiobank and decided to donate tissue after their death and to use the brain tissue for research purposes while they were still alive.
If you are thinking of donating your tissue, we advise you to discuss your decision with all family members and to justify them. Because a donation should always take into account the opinion of relatives. By submitting a written declaration of consent, you register as a donor in the donor database of the brain tissue bank.
Should you subsequently change your mind about a tissue donation, you can revoke your registration and your declaration of consent informally in writing at any time.
Please also note that brain and organ donation are essentially different donations, but do not interfere with each other. In principle, a donor brain is only used if it does not stand in the way of organ donation for transplant purposes. In order to preserve tissue components usefully for scientific research, the tissues must be removed as soon as possible after the medically proven death of the donor. This is why your registration and declaration of consent are so important.
If you can imagine making your brain and possibly parts of other organs available for scientific research, please contact the Neurobiobank Munich secretariat.
Experienced employees will be happy to provide you with information on all questions and offer you and your relatives, but also doctors and institutions, initial and follow-up advice on tissue donation and the organizational processes associated with tissue donation. Upon request, we will send you further educational material and a declaration of consent for the autopsy and tissue donation. Or you can download our information material and the documents on tissue donation directly from our form center.
Secretariat for all questions about tissue donation:
Tel .: +49 (0) 89/2180 78345
Fax .: +49 (0) 89 / 2180-78037
Email: [email protected]

Contact person for content-related matters relating to neuropathology:
Dr. Thomas Arzberger
Center for Neuropathology and Prion Research / Clinic for Psychiatry and Psychotherapy at LMU
Specialist in neuropathology
Tel .: +49 (0) 89 / 2180-78066
Fax .: +49 (0) 89 / 2180-78037
Email: [email protected]
Dr. Sigrun Roeber
Center for Neuropathology and Prion Research at the LMU
Specialist in neurology and neuropathology
Tel .: +49 (0) 89 / 2180-78128
Fax .: +49 (0) 89 / 2180-78037
Email: [email protected]
Contact person for content-related and technical matters in the field of mental illness:
Dr. Thomas Arzberger
Center for Neuropathology and Prion Research / Clinic for Psychiatry and Psychotherapy at LMU
Specialist in neuropathology
Tel .: +49 (0) 89 / 2180-78066
Fax .: +49 (0) 89 / 2180-78037
Email: [email protected]
Prof. Dr. Andrea Schmitt
Clinic for Psychiatry and Psychotherapy at the LMU
Specialist in psychiatry and psychotherapy
Email: [email protected]
up
Why does the Neurobiobank Munich collect CNS tissue?
The central nervous system determines who and how we are. If its function is restricted, the entire organism is usually affected. Neurodegenerative and mental illnesses make up a considerable proportion of the diseases of the central nervous system. All diseases have one thing in common: Research into their causes is still in its infancy, which makes it difficult to make a reliable diagnosis during one's lifetime and to develop effective therapeutic options.
Central nervous system disorders can occur in many ways and at different ages. Alzheimer's disease, which leads to a deterioration in memory and cognition, or Parkinson's disease, which causes involuntary movements, begin in old age. Mental illnesses such as depression and psychosis, in turn, can occur in both younger and older people. Unfortunately, these conditions have one thing in common: the options for treating them are limited and rarely cure the cause.
Experience to date has shown that studies on the brain tissue of deceased people make a decisive contribution to the understanding of diseases of the central nervous system. Because only some of the questions can be answered in test tubes, in cell cultures and with animal experiments, as these merely represent models that were developed on the basis of ideas about a disease.
This is why post-mortem human brain tissue is indispensable for further research advances as well as for the understanding and therapy of neurological-psychiatric diseases. The more research is done, the greater the chance that the causes and processes of disease will be better understood and that more precise diagnostic procedures and effective drugs will be developed.
Facilities such as the Munich Neurobiobank enable the provision of human CNS tissue for biomedical research. In addition, they ensure systematic tissue storage and standardized neuropathological diagnostics, which can also be used to validate the clinical diagnosis.
up
How do you actually collect tissue?
When a tissue donor dies, an independent doctor determines that it is dead. The neurobiobank in Munich will be contacted as soon as possible. This organizes the transfer and the autopsy of the deceased in the nearest pathology department as quickly as possible without incurring costs for the bereaved.
During the autopsy, the brain and possibly the spinal cord are removed and some of them are frozen at -80 degrees Celsius. The other part is preserved in formalin. Experienced neuropathologists then dissect various regions from the tissue material obtained in this way and process them further. Among other things, they are used to find a precise diagnosis and are used for numerous research purposes.
The personal data of the donor and the examination reports are handled with absolute confidentiality in accordance with the laws and regulations of the data protection guidelines in compliance with medical confidentiality.
up
What is the fabric used for?
Diagnostic confidence
In most neurodegenerative diseases such as B. Parkinson's disease and Alzheimer's disease can only be diagnosed with certainty by examining the brain after death.
The proportion of clinically different diagnoses for these diseases can be up to 25%, even in specialist clinics. It is not uncommon to find neuropathological changes in the same case that could be assigned to two or more different diseases.
Only through the results of the post-mortem tissue examination can the knowledge gained on the patient's lifetime be correctly understood and checked and new examination methods developed to improve diagnostics.
up
Biomedical research
As a service facility, the Neurobiobank Munich provides tissue samples from its collection for neuroscientific research after careful examination of a written request. Particular care is taken to ensure that the tissue is given to competent research groups.
Detailed information on the collected tissue samples is archived in the database of the Neurobiobank Munich, which is given to research groups on request together with the tissue samples in strict compliance with data protection guidelines. The organizational office of the Neurobiobank Munich coordinates tissue inquiries and tissue dispensing and is also the point of contact for all questions relating to tissue donation.
Anyone who researches also bears responsibility. Neurobiobank Munich guarantees the highest quality and uniformity in storage and in the neuropathological characterization of the collected cases. At the same time, she applies high ethical standards to her work and thus fully complies with the requirements of the ethics committee of the Ludwig Maximilians University in Munich. up
Procedure in a specific case

Notification of the death of a tissue donor
After the death of a tissue donor, the relatives or the attending physician should contact the Neurobiobank Munich secretariat as soon as possible at the 24-hour on-call service on 089 - 2180 - 78345). This phone is manned around the clock. It is very important that the Neurobiobank Munich is notified as soon as possible, as this is the only way to ensure that meaningful examinations can be carried out with the tissue.
Neurobiobank Munich needs the following information for further planning:
• Personal details of the deceased
• Name and phone number of the selected funeral home
• Name and telephone number of a contact person on site
up
Overpass
The transfer and the autopsy are organized by the Brain-Net. From there, the closest facility to the place of death, in which the autopsy can be carried out, is selected and the transfer arranged there.
letter of acceptance
It is important that the original of the signed declaration of consent for tissue donation is given to the undertaker for the transfer, because the Brain-Net may not perform an autopsy without this declaration of consent.
Assumption of costs
The costs for the transfer from the place of death to the pathological facility and back as well as the costs for the autopsy are covered by the Neurobiobank Munich. There are no additional costs for the relatives due to the tissue donation.