What is the most beautiful English village
Great Britain with a difference - 10 unbelievable places you have to see
What must be on your must-see list when traveling to the UK? London, Stonehenge, Brighton, Edinburgh, Loch Ness? Sure, these destinations are all worth the trip, we don't want to deny that. But if you want to discover hidden corners, mysterious places or breathtaking natural wonders, you should definitely visit England, Scotland and Wales off the beaten tourist track
Today we're going to show you 10 extraordinary and perhaps a little lesser-known places that should definitely be on your itinerary for your next trip to Great Britain.
Tyneham, the ghost town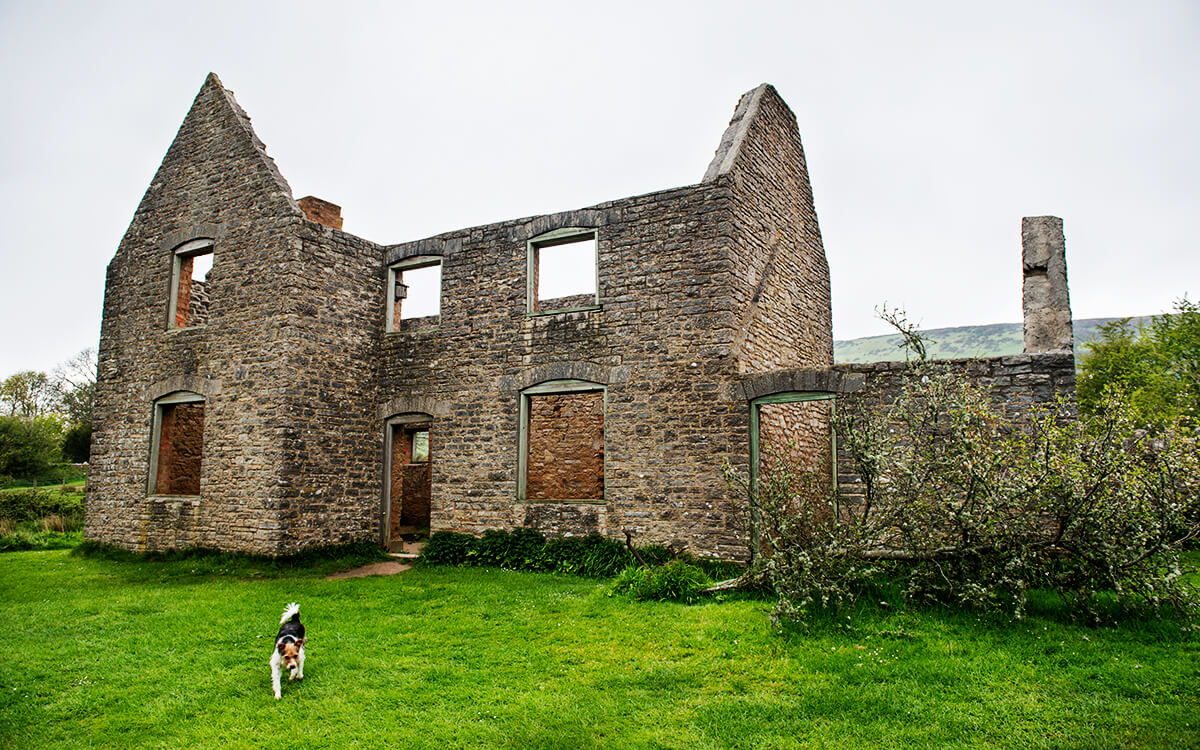 Tyneham © JLRphotography / Shutterstock.com
Accommodation from € 32 Car rental in London from € 7
Tyneham, South Dorset - Residents: None! The traces of the first settlement of this place on the south coast of England go back up to 3,000 years. The history of the village goes back to December 1943, when the British Army evacuated the entire village in order to build a military training area there. All 225 residents had to leave Tyneham and were relocated. The last resident left a note on the church door with the following words:
"Please treat the church and houses with care; we left our homes, where many of us have lived for generations, to help win the war, so that the people would be free. One day we will return and thank you for the kind treatment of the village. "
Nobody has returned. Nowadays you can visit the ghost town on weekends and at certain times during the summer and explore the created hiking trails. This eerie feeling that time has stood still in this place in 1943 will definitely accompany you on your tour of the ruins.
✈Berlin - Bristol from 70 €
✈Nuremberg - London from € 23
✈Cologne Bonn - London from € 23
Accommodation tip:Letchworth Guesthouse is a "superbly" rated 4-star boutique hotel right on Weymouth's seafront. From 66 € per night you can sleep relaxed here with the sound of the waves.
Loch awe, just ooh!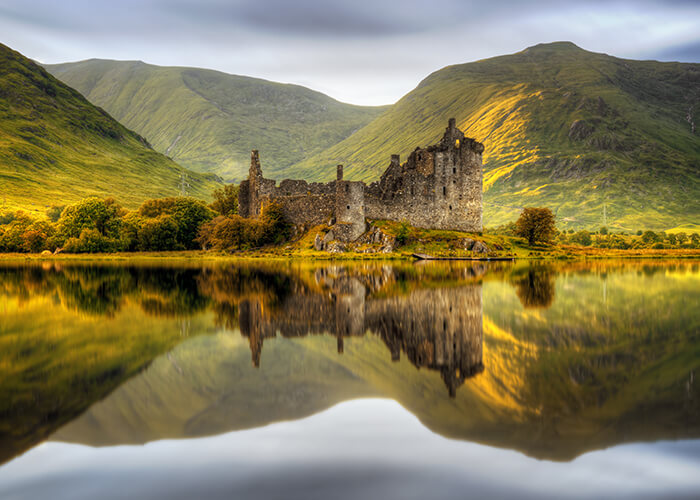 Kilchurn Castle © Swen Stroop / Shutterstock.com
Accommodation from € 14 Car rental from € 13
Loch Awe - with such a sonorous name, your expectations are of course high. Don't worry, Scotland's third largest freshwater lake will definitely not disappoint. Fans of castle ruins, which you will find on the shores of the lake, will get their money's worth here as well as fishing enthusiasts. Loch Awe is especially famous for its trout stocks. Even without a legendary monster, this 'hole' will definitely cast its spell on you.
✈Berlin - Glasgow from 35 €
✈Bremen - Edinburgh from € 35
✈Düsseldorf - Inverness from 144 €
Accommodation tip:Argyll Hotel, from € 60, is right on the beach. The sea and relaxation could hardly be more romantic.
Dark Hedges: Worthy of a King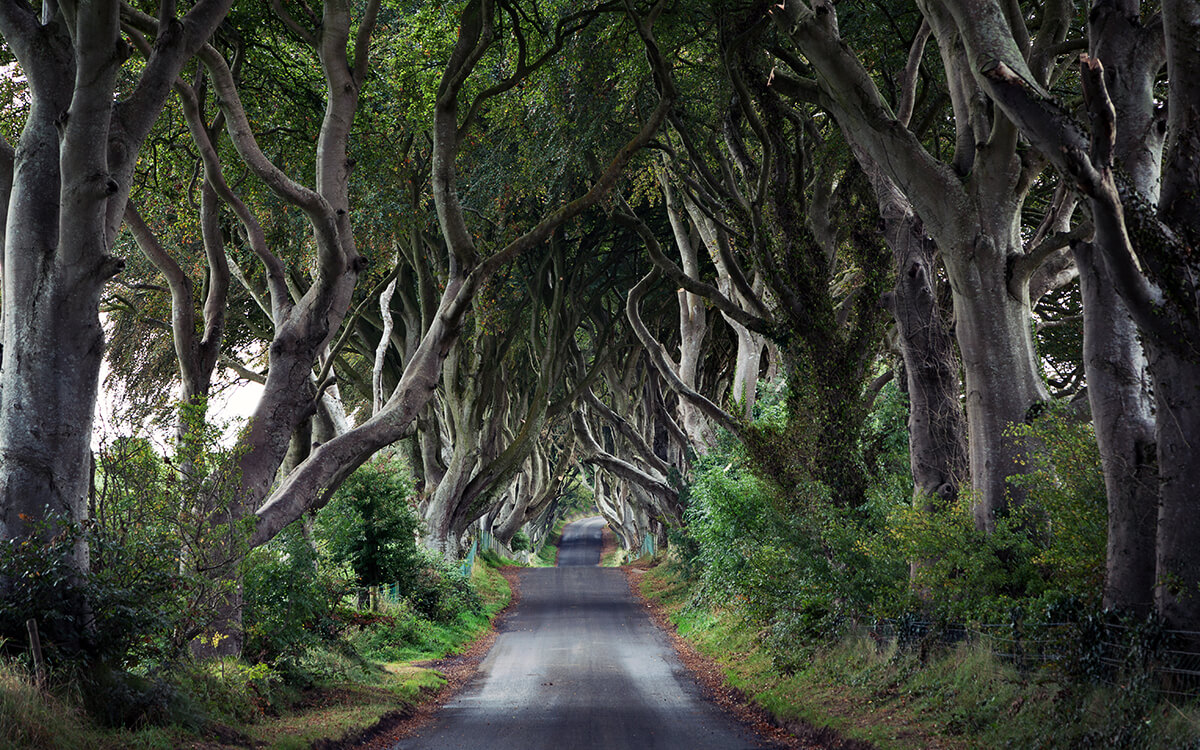 The Dark Hedges © Spumador / Shutterstock.com
Accommodation from € 11 car hire in Belfast
OK, many fantasy fans will know the Dark Hedges from the well-known television series with the dragon lady. Exactly, the series with a lot of bare skin and even more weddings. Everyone else will remember the beech avenues for their gnarled texture and their photogenic play of light and shadow. This place is even more impressive in nature than in photos. Since word of this has already got around, it is worth coming up early in the morning or in the evening.
✈Berlin - Belfast from € 30
Accommodation tip: An overnight stay at the Belfast International Hostel starts at € 15. A bargain given the numerous excellent reviews.
Owler Tor: best views of the Peak District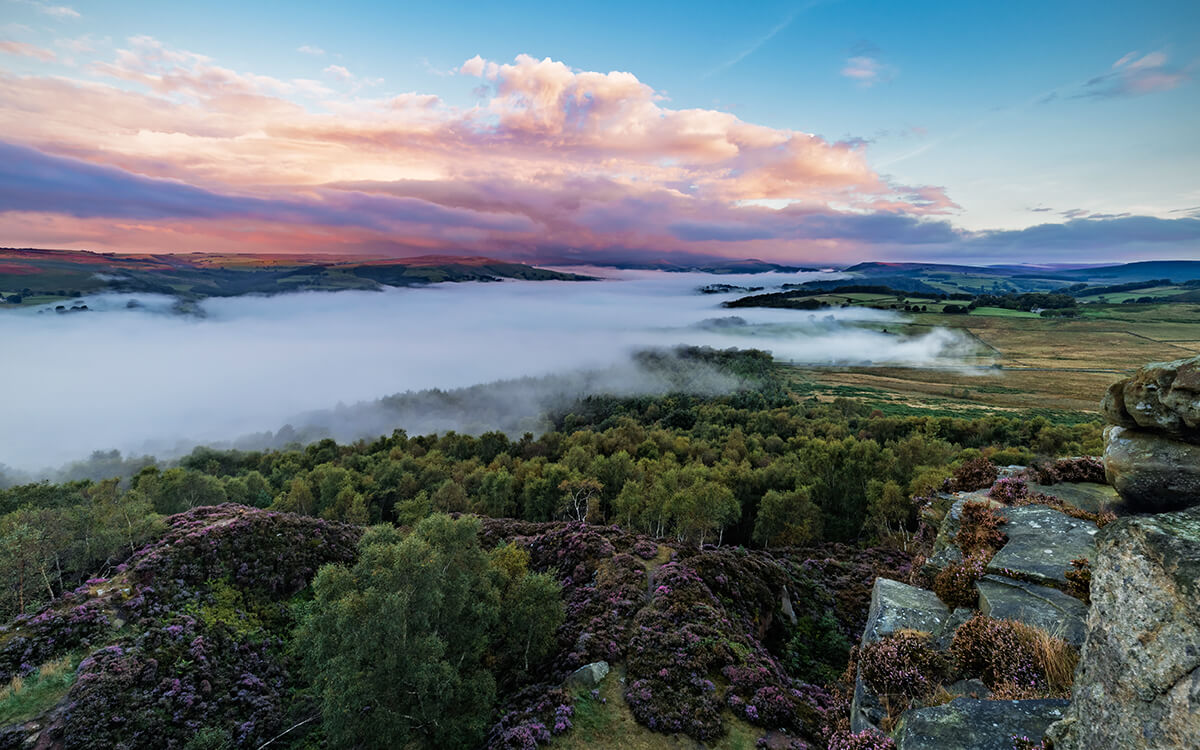 The Peak District © EddieCloud / Shutterstock.com
Accommodation in Manchester from € 15 car hire in Manchester
The Peak District in Derbyshire alone is reason enough for a trip of your own, but let's turn our gaze to one of the highlights: Surprise View. This parking lot offers a beautiful view (as the name suggests) and is the starting point for a very special hike.
Up to Owler Tor. The eroded sandstone formation is breathtaking in every season. Be it covered by fresh winter snow or in summer heathland. If you catch the right moment here, you can enjoy the solitude up here all by yourself.
✈Hamburg - Manchester from € 20
✈Stuttgart - Manchester from 40 €
KAYAK Insider Tip:Pubs. That's the tip. The pubs in the Peak District are all fantastic.
Duncansby Stacks: The sea stacks at the end of the world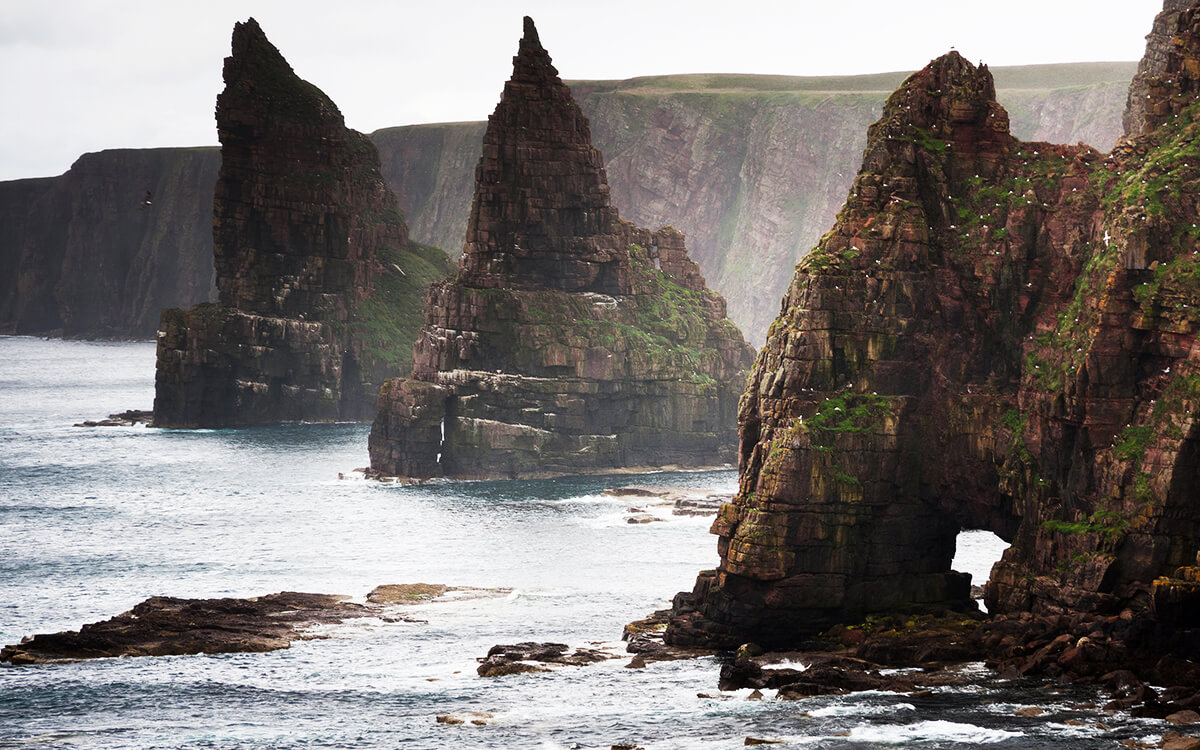 Stacks of Duncansby © duchy / Shutterstock.com
Accommodation from € 14 Car rental from € 13
Every year, crowds of tourists from all over the world flock to the small village of John O'Groats in the Scottish Highlands. Why? The place is the northeasternmost point of the British mainland and therefore an absolute magnet for visitors. If that doesn't sound so tempting to you now, because you'd rather discover individual and unknown places, we can only tell you: an excursion is definitely worth it.
You make your way to Duncansby Head from John O'Groats. The path to the rock needles on the northeast tip of Scotland leads you through the swamp and moorland past rugged coastal landscapes to the lighthouse on the cliffs. From here you just let the breathtaking view work on you and you will understand why this place is a must on your UK trip.
✈Frankfurt am Main - Glasgow from € 45
✈Karlsruhe Baden-Baden - Edinburgh from 49 €
✈München - Edinburgh from € 61
The Avebury Stone Circles: It doesn't always have to be Stonehenge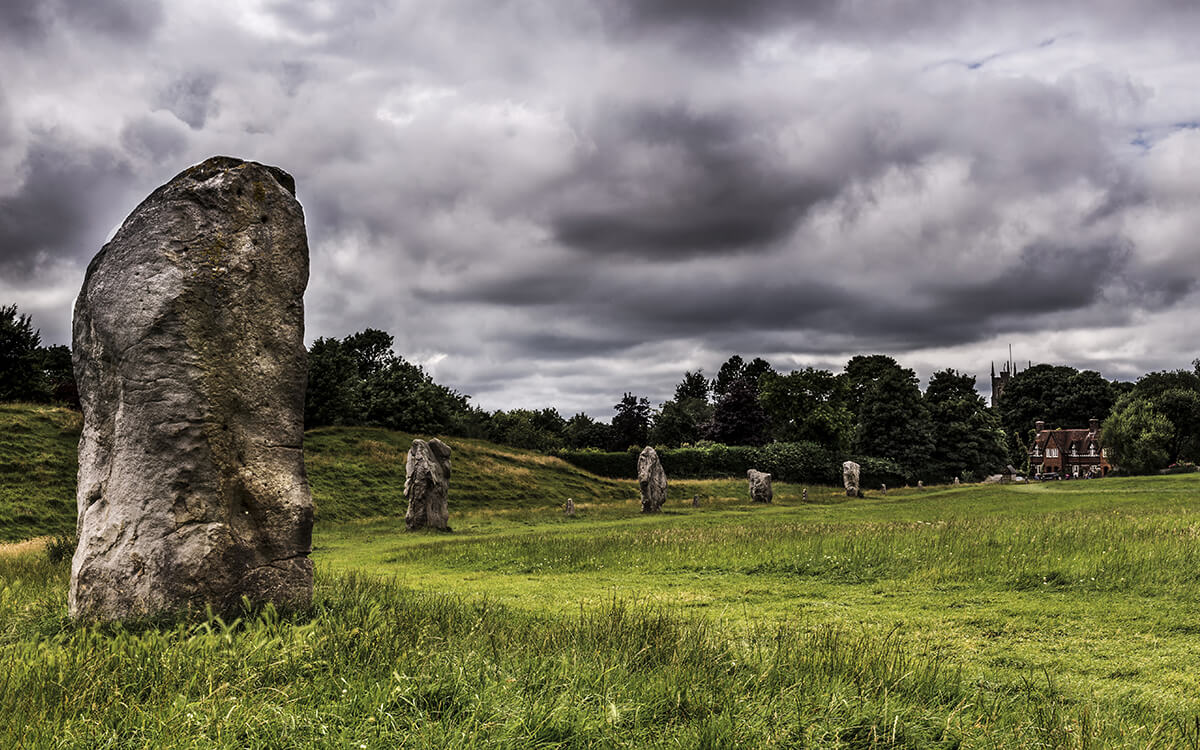 Avebury Stone Circle © Steven Musgrove / Shutterstock.com
Accommodation in Salisbury from € 24 car hire in Wiltshire
Stonehenge - a sensational place! But also sensationally overcrowded with tourists and you won't get really close to the famous stones either. You will find out that the famous Neolithic stone circles can do quite differently in Avebury in the county of Wiltshire.
The entire area of ​​the stone circles is freely accessible to all visitors, which makes the mythical story much more tangible. That, or the fact that the Avebury formation is older and larger than other famous English stone circles, makes Averbury a fascinating place and a must-see on your trip.
✈Berlin - Bristol from 70 €
✈Nuremberg - London from € 23
✈Cologne Bonn - London from € 23
Accommodation tip: The Swan Hotel in Stoford is a beautiful, typically English hotel, which guests praise for its comfort. There is also an in-house restaurant: The Cygnet Room, you can get everything from breakfast to dinner here, from € 54 per night.
St Michael's Mount: Myths and Legends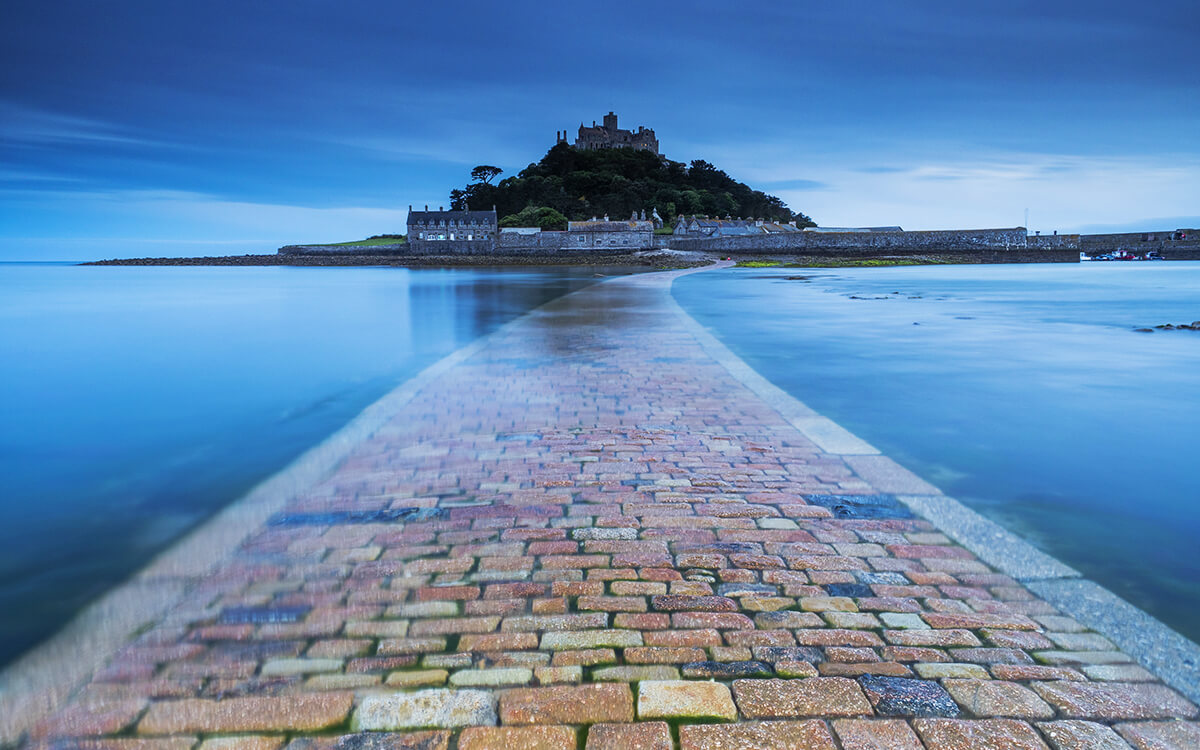 St. Michael's Mount © Richard Bowden / Shutterstock.com
Accommodation in Penzance from 17 € Flights to Newquay from 44 €
On the south-western tip of England, in the county of Cornwall, you will find one of the few tidal islands that you can easily reach on foot. But you should definitely plan the time of your visit to St. Michael's Mount beforehand, because of course you can only walk to the island at low tide with dry feet. The small island convinces with its historical past and the myths and legends that surround it. Convince yourself and find out everything about the legendary giant who supposedly once lived here.
✈Frankfurt Hahn - Newquay from € 44
✈Berlin - Newquay from 210 €
Sgwd Henrhyd: Waterfalls in Wales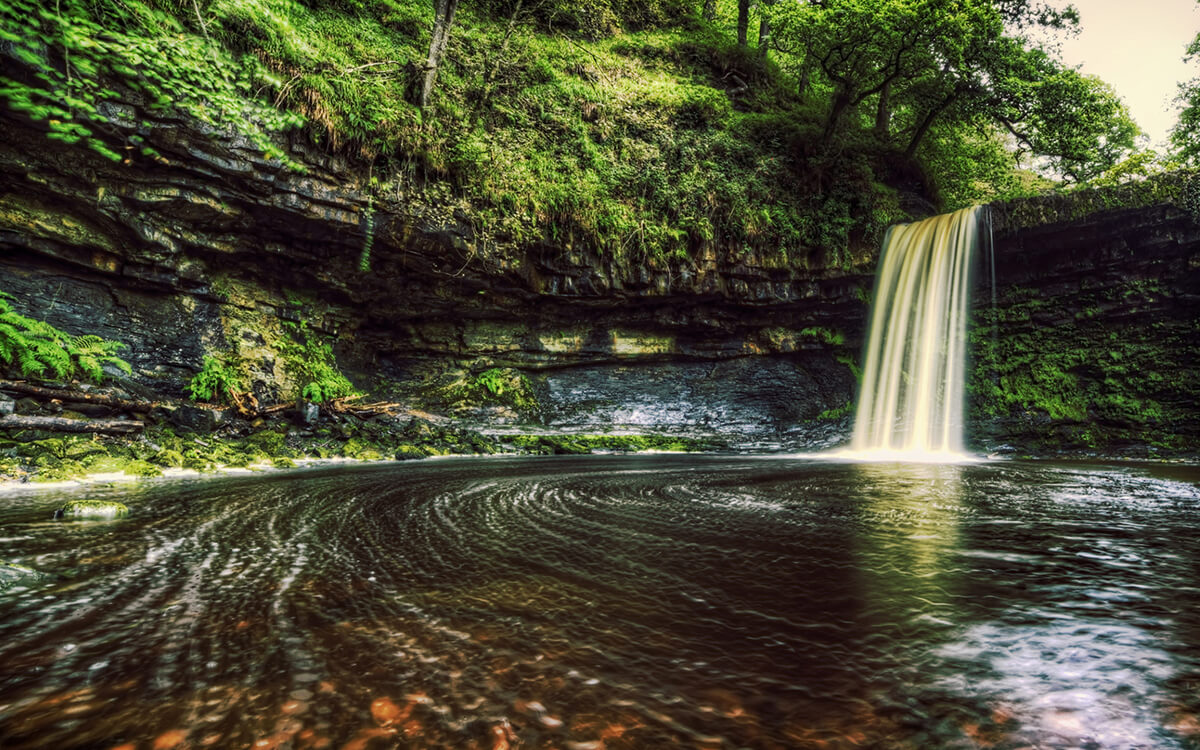 Sgwd Henrhyd © Sebastien Coell / Shutterstock.com
Accommodation in Cardiff from € 9 Car rental in Cardiff
In the southwestern tip of the Brecon Beacons National Park lies one of the most impressive waterfalls in Wales: Sgwd Henrhyd. The way there winds through tree-lined, steep gorges, in which you can watch countless birds by the way - provided you are very quiet. Sgwd Henrhyd pours over a rock 27 meters into a wooded gorge. Alternatively, you can reach the waterfall via the hiking routes through the Graigllech Woods or along the Nant Lech river - all paths are actually breathtakingly beautiful.
✈Berlin - Cardiff from 95 €
✈Munich - Cardiff from € 111
KAYAK tip: The waterfall is most beautiful after heavy rain. So every summer rain shower also has its good sides - the anticipation for your trip increases. But be careful on the way to the waterfall: there is a risk of slipping after a shower.
Whitby Abbey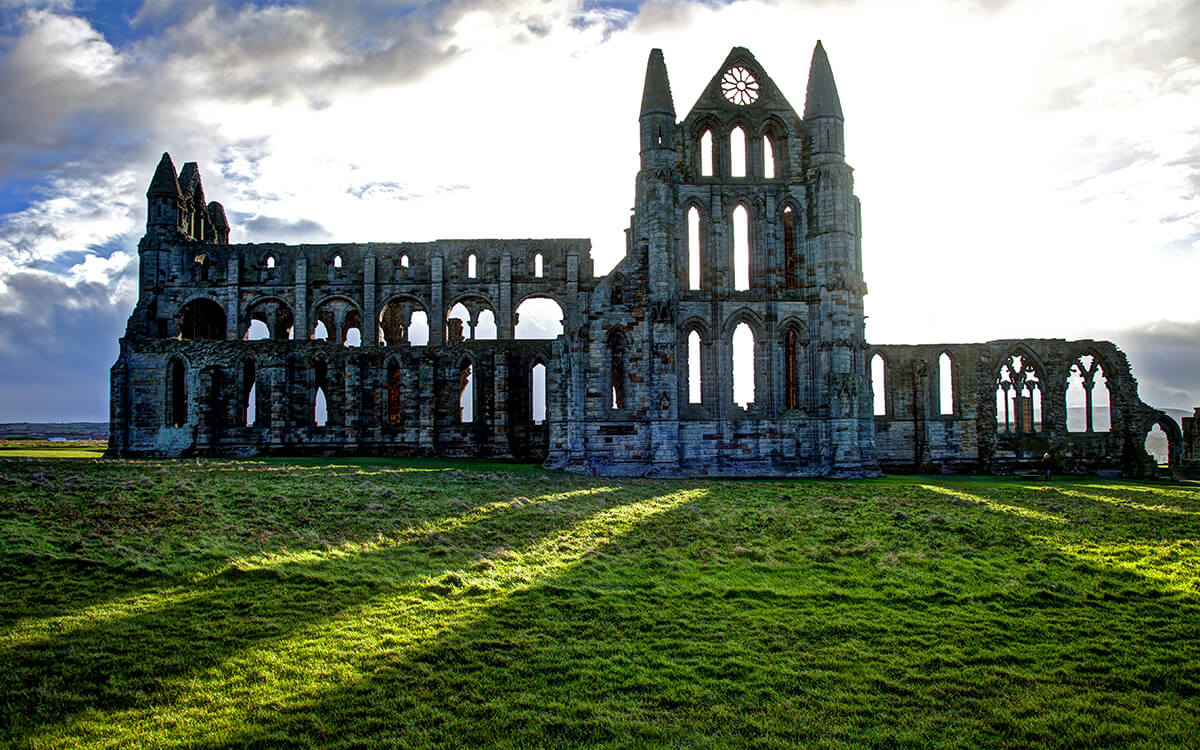 Whitby Abbey © Gail Johnson / Shutterstock.com
Accommodation in Whitby from € 15 Car rental in Leeds
Located directly on a cliff in Whitby in Yorkshire, the monastery was founded in 657 and reduced to rubble by Danish Vikings. Most of the ruins of the second monastery that can be seen today date from the 13th century.
✈Berlin - Leeds from 96 €
✈Berlin - Newcastle-Upon-Tyne from 49 €
KAYAK tip: Whitby Abbey was the scene in Bram Stoker's Dracula 'as the place where the count first went ashore in the form of a dog and climbed the abbey's 199 steps. To get in the goose bumps mood, it is worth reading the book before visiting or enjoying one of the numerous film adaptations.
Wistman's Woods, Devon: A very special magical forest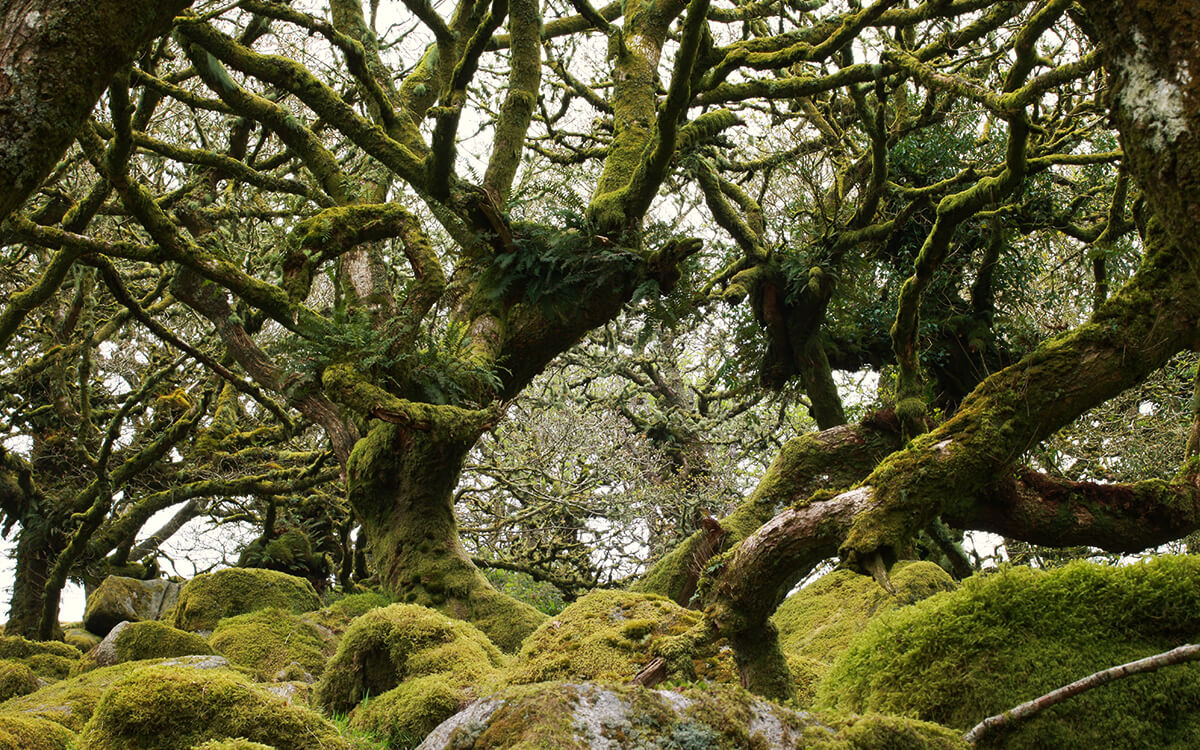 Wistman's Wood © Jana Behr / Shutterstock.com
Accommodation in Exeter from € 40 Car rental in Exeter from € 31
In Wistman's Woods you immediately feel as if you are in a fairy tale world. The gnarled trees like from a Tim Burton film that seem to grow randomly between moss-covered stones make the wood in the county of Devon a very magical place.
A visit is actually worthwhile at any time of the year, but it is particularly beautiful in spring or winter. A little hiking experience is definitely an advantage in this somewhat remote forest. But maybe a trip here is exactly the inspiration you need to awaken your passion for hiking.
✈Berlin - Bristol from 70 €
✈ Hamburg - London from € 23
✈Dortmund - London from € 23
Accommodation tip: During the day in the enchanted forest and at night in a romantic and luxurious stay in the castle sounds like the perfect plan to you? Then Bovey Castle should be on your list. The stay here costs from 128 € per night, but it is also a castle, a luxury castle, with a spa, and a golf course. What more do you need?
Hints: Not all links in the text lead to German-language websites (but your English will be practiced in the run-up to your trip ;-). The mentioned prices for overnight stays and flights refer to searches on May 24th, 2017, they are only intended as an example and may have changed in the meantime. The airfares include all taxes and fees without any baggage allowance by the airlines. The hotel prices mentioned are only an example for an overnight stay and may have changed in the meantime. Seats are available in limited numbers and may not be able to be booked on all flights and on all dates.