There are annual festivals in Memphis
Elvis Week in Memphis and International Rockabilly Festival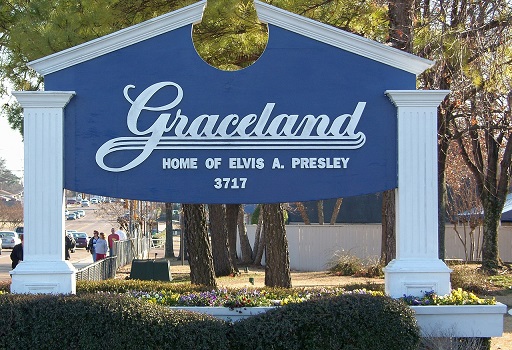 Info / recommendations | Tennessee | 08/14/2015
Elvis Week will take place in Memphis until August 16, which is planned in honor of the rock'n'roll legend Elvis Presley, who died on August 16.

In his former estate, Graceland, a place was set up for pilgrims, admirers and the curious, in which one can wander between all kinds of memorabilia in the private halls that the King of Rock'n'Roll himself has walked through and feel how this one to his own Time has lived. There are also themed restaurants, guided tours and other annual events.

Remembrance week and vigil
In this week of remembrance, which is devotedly dedicated to music, films and the life of Elvis, visitors celebrate with various events but also a whole culture that was shaped by him: Traditionally there are events such as the Elvis Fan Club Presidents Event, the Graceland Insider Event, an Unlimited Elvis Tribute Artist Contest, an Elvis vigil accompanied by candlelight on August 15th. and concerts, discussions, dancers and much more! The vigil is like a mass gathering every year because the pilgrims who pay homage to their idol stroll along the driveway to the Meditation Gardens in silent memory. No less than thousands of visitors gather on Elvis Presley Blvd. during the evening. to listen to music, think of Elvis and marvel at the memorials that were temporarily erected by Elvis fans along the street.

One tip: If you are in the area, look for Graceland's own radio station SiriusXM on your radio, which plays Elvis songs live around the clock and whose moderators have one or two interesting stories ready for you.

Memphis International Rockabilly Festival
The Memphis International Rockabilly Festival is also taking place for the first time this year. From August 15 to 16, 2015, the organizers are taking advantage of the popularity of Elvis Week and are organizing this festival in The Edge District of historic downtown Memphis, in the vicinity of the world-famous SUN Studios (the studio where Elvis recorded his first songs ) and the historic Sam Phillips Recording Service. According to its own information, it has the best and most authentic lineup of rockabilly bands! There will be three stages on which local artists show how rock'n'roll is celebrated in Memphis. Stan Perkins, son of Charles Perkins and W.S. Holland on. The latter was the former drummer of Johnny Cash and is said to have played with Elvis.