Has Mozart received a standing ovation before?
Standing ovations for "Mozart!"
Tue, Jun 17, 2014VBW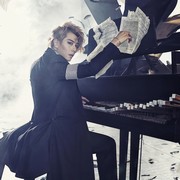 The enthusiasm of the Korean audience for the musical "Mozart!" United Bühnen Wien, a Wien Holding company. The thunderous applause and standing ovations at the premiere of the fourth game series on June 14 in Seoul testified to this.
The first of VBW's in-house productions was the musical "Mozart!" marketed by Michael Kunze & Sylvester Levay in South Korea and immediately received nine nominations for the "Korean Musical Award" as well as awards in the categories "Best Supporting Actress" and "Newcomer of the Year".
"Since the premiere, around 1.7 million visitors worldwide have seen the show, 208,000 of them in South Korea," says VBW General Director Mag. Thomas Drozda. "The musical genre has become well established in Korea in recent years. In 2012, after "Mozart!" the Korean premieres of the VBW musicals "Elisabeth" and "Rudolf - Affaire Mayerling", 2013 by "Rebecca". In total, the Viennese musicals have been seen by over 660,000 visitors in over 600 performances in Korea. "
In a revised version of the creative team around director Adrian Osmond, "Mozart!" now in the fourth game series. The main roles are to see Korea's shooting star Hyo Shin Park as "Mozart", Jung Hee Lim as "Constanze", Su Young Kim as "Colloredo" and Chul Ho Park as "Leopold".
"It is always a special experience to witness a premiere in South Korea. Like a pop concert, the euphoria of the visitors spreads across the entire hall. I am therefore particularly pleased that three more revivals of VBW musicals are planned in Korea in 2014/15: "Rebecca" (September 6th), "Rudolf - Affaire Mayerling" (October 11th) and "Elisabeth" (summer 2015) will be back in Seoul soon, "reveals artistic director Christian Struppeck.

additional Information:
United stages Vienna
United Theaters Vienna - Facebook