Are you worthless without your brain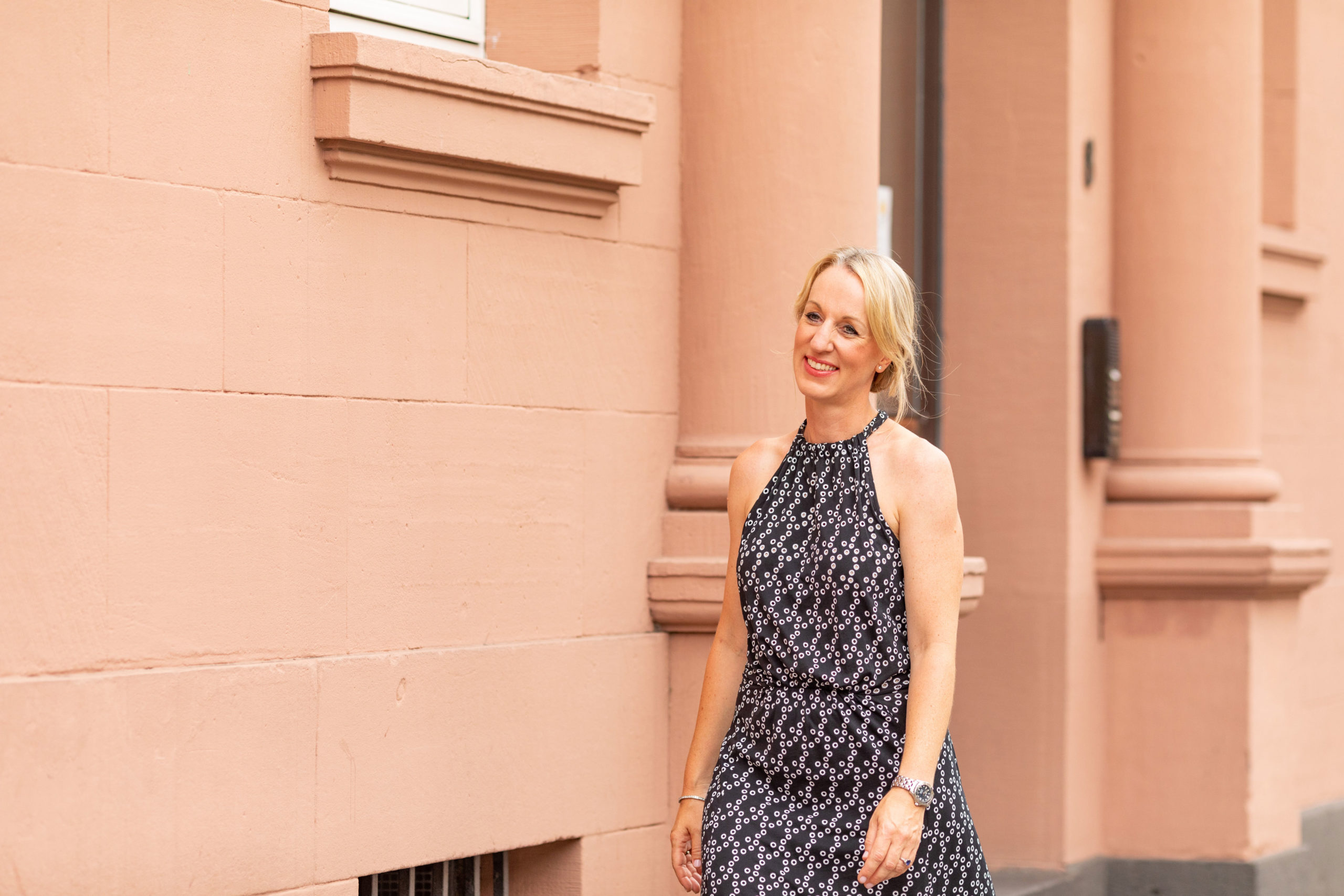 I'd like to ask you something…
Do you also feel passive and clumsy now and then - or just not like yourself? Do you find it difficult to concentrate and get things done?
If so, that's 100% understandable.
In all honesty, it took me a couple of weeks to see the real extent of the limitations. Not only in business, but also personally. The situation also has its good sides. In a Zoom meeting with my training group, we discovered together that this externally imposed restraint is also good for us. Nevertheless, we were of one opinion: we lack direct social contact. As exciting as the first Zoom meetings were, the more we all long for a direct personal exchange.
Vis à vis.
The emotional toll this global pandemic is taking is great.
The daily news has an impact on vitality and mental health. I z. B. ask me the question anew every day: "What's next?" And "When will it finally be over?"
At the moment, sleeping often seems easier than facing the day ahead.
The 24/7 news cycle pulls me like a real addiction, even though I try day after day to avoid the negative news.
There is no doubt that what is happening in the world increases our stress levels exponentially.
I have decided to break away from these influences. This includes that I dedicate myself to my routines again and do what gives me energy and health.
This is the only way I can keep a cool head and develop strategies that protect my business and continue to serve my participants.
I will now tell you 6 measures that make me feel better 🙂
Cooking rituals:
I use the additional time that I now spend at home with my family to prepare a healthy and light lunch. The fresh herbs from the garden then find their way directly into our salad. We also arrange to meet on a daily family date to exchange ideas.
By the way: You can find really delicious dishes to cook at home on one of my favorite blogs: Eat this. 🙂
Positive thoughts:
I'm in a positive mood for the new day. After my morning routine, I prepare my coffee in the traditional way with my beloved espresso maker and enjoy it on my garden bench in wonderful weather. My daily inspiration and motivation is currently the book by James Clear "Atomic Habits: An Easy and Proven Way to Build Good Habits and Break Bad Ones"
It offers practical instructions on how you can change your habits sustainably.
Sleep:
A good sleep routine means a lot to me.
A healthy sleep rhythm has a positive effect on your brain and your mental health - similar to regular meditation practice.
Sleep strengthens your immunity and your ability to deal with stress. Hit the off switch in good time and don't go to bed late. (Here are tips to help you sleep better!)
And take a nap if you need it. Your brain and your body need rest, especially in these troubled times, in order to recover.
Breathe:
Concentrating on my breath lets me arrive in the here and now again and again. Even when I have the feeling that everything is too much again.
Rest your mind. Make sure you always give yourself room to breathe. Concentrating on the breath grounds and relaxes.
* Sit up straight and close your eyes.
* Watch your breath for a while.
* Start breathing deeper.
* Breathe in slowly for 4 units.
* Take the pause after inhaling.
* Breathe out slowly for 6 units.
* Notice the pause after exhaling.
Or use this breathing meditation.
Move:
Sedentary work tires you. The time spent on the computer has increased, if only because of the many meetings that are now taking place online. In order not to succumb to indolence, I start my exercise program. Thanks to my free time management, I can spontaneously get on my mountain bike and enjoy a lap through the forest. Or I treat myself to a walk through the vineyards.
If there is not enough time, there is always my yoga mat. A few sun greetings and grounding postures bring me back into balance.
Have a look at our YouTube channel PurKarma at home: Here you will find many videos to practice with.
Drink a lot:
Our energy levels also have to do with how much we drink every day. My opinion is: the more the better.
I can tell from my mental flexibility whether I have drunk enough or not. Too little water worsens the flow properties of the blood, degradation products can no longer be excreted via the kidneys, muscles and brain are no longer optimally supplied.
My bottle of water is therefore my constant companion. Preferably from a glass bottle, of course. No matter where I go or what I do, I always have water with me.
If you find it difficult to drink regularly, let the app remind you:
Gerolsteiner TrinkCheck app
Aqualert: Water Tracker
Drink alarm clock - my water
Daily Water - Drink Reminder
Plant nanny
Daily Water Tracker Reminder - Hydration Log
What are you doing to make you feel better? Write me. I look forward to hearing from you. Please stay healthy!
Your Yvonne
TherYo health program®
* Do you work as a yoga teacher or in a health biz or are you looking for a holistic yeah concept for your life?
* Do you wish for more lightness and vitality for yourself and your calling?
* Are you stressed, tired and not ready to give your goals a face?
* You want to change it NOW. Your life is too short to wait - nothing will happen by itself!
* You know: insight without action is worthless.
Are you ready to take the REAL energizing steps to live the life you love? Seeing how other women are successful makes me smile. I have made it my business to support you in this.
Are you really curious now? I look forward to hearing from you!
Do you want to get started right away? On my blog you will find lots of little suggestions on how you as a woman can make your life easier and more vital - for great results.
My TherYo health program® is based on a foundation of clarity, love and a passion for the possible - for an unstoppable force of change.
Do you want to know more?
Write to me at [email protected]
ExerciseNutritionHealthSleepWellness